Come and stay in Staffin, Isle of Skye
Book now to stay at Tigh-Na-Mara B&B, Staffin, Skye….
– Minimum of 2 nights required.
– Full payment required at time of booking (details below).
Click the image below to book via our online booking system.
Feel free to email us or call with any questions.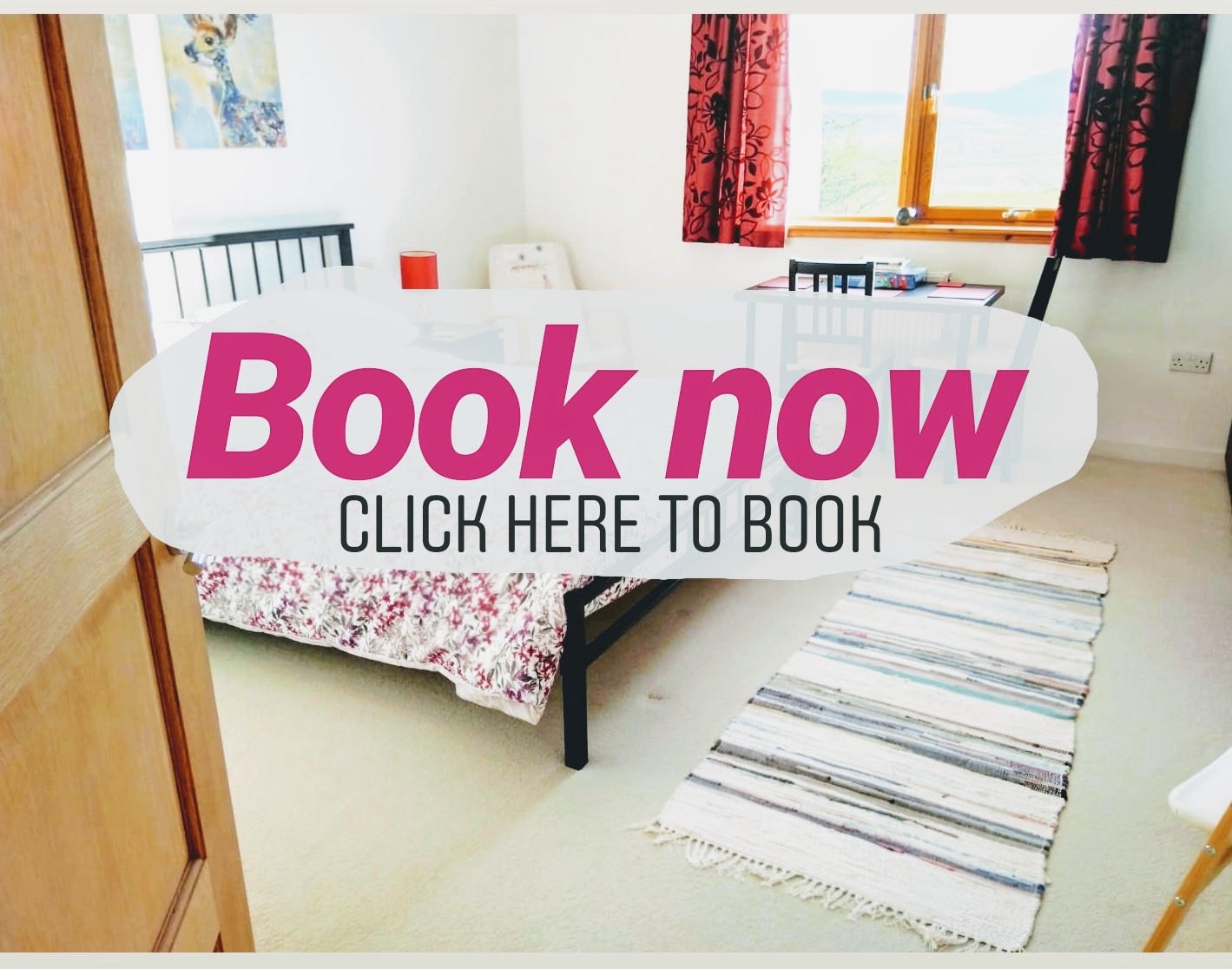 How to book/payment methods
Once you have made your booking (min. 2 nights) we will email you with bank details to enable payment by bank transfer BACS or return to this page and pay using Paypal. We request full payment at the time of booking.
Last minute bookings (less than 2 days before arrival) can be paid in cash on arrival.
Cancellation policy
Cancelling 7 days or more before arrival
– If you need to cancel 7 days or longer before arriving please email your bank details for a refund, a £10 charge will be deducted from the refund.
Cancelling within 7 days before arrival
– We cannot offer a refund if the cancellation is within 7 days of arrival.